Highest-paying jobs in Lexington that don't require a college degree
Published 12:00 pm Thursday, May 27, 2021

Flamingo Images // Shutterstock
Highest-paying jobs in Lexington that don't require a college degree
From the moment they first set foot on campus, today's high-school students are inundated with messages about the importance of receiving a college education. They hear it from their guidance counselors, teachers, parents, family members, neighbors, coaches—the list goes on and on. While graduation from a four-year college can certainly work wonders for students' future careers, it's not necessary for all fields—something admissions officers and guidance counselors sometimes fail to mention.
To find the highest-paying jobs that don't require a college degree, Stacker consulted the Bureau of Labor Statistics Occupational Outlook Handbook to compile a list of all jobs that don't require higher education. All professions that listed a high-school diploma, some college education (without a degree conferred), postsecondary non-degree award, or no formal education requirements for entry-level positions were considered. Jobs that didn't list any entry-level education requirement were excluded, as were job titles that grouped several positions together. Jobs are ranked by 2020 annual mean wage. Job descriptions are from O*NET.
Keep reading to discover the highest-paying jobs in Lexington that don't require a college degree.
You may also like: 100 Highest paying jobs in America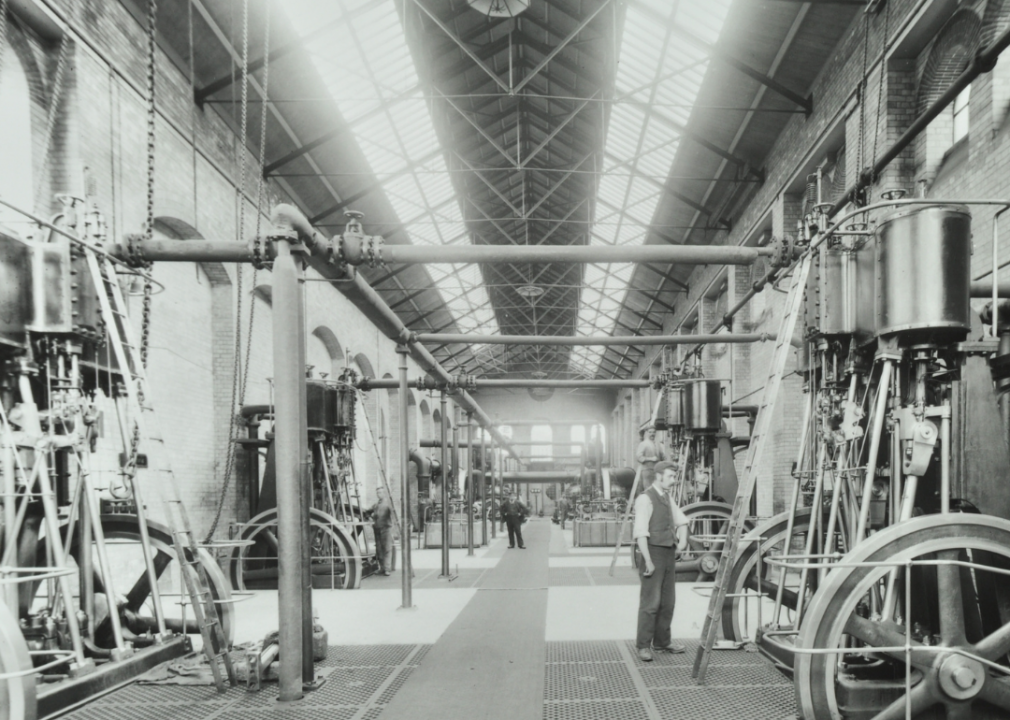 London Metropolitan Archives/Heritage Images // Getty Images
#50. Machinists
Lexington-Fayette, KY
– Annual mean salary: $47,870
– #149 highest pay among all metros
– Employment: 990
National
– Annual mean salary: $47,800
– Employment: 360,340
– Entry level education requirements: High school diploma or equivalent
– Metros with highest average pay:
— Urban Honolulu, HI ($68,950)
— Anchorage, AK ($64,610)
— Farmington, NM ($64,190)
– Job description: Set up and operate a variety of machine tools to produce precision parts and instruments out of metal. Includes precision instrument makers who fabricate, modify, or repair mechanical instruments. May also fabricate and modify parts to make or repair machine tools or maintain industrial machines, applying knowledge of mechanics, mathematics, metal properties, layout, and machining procedures.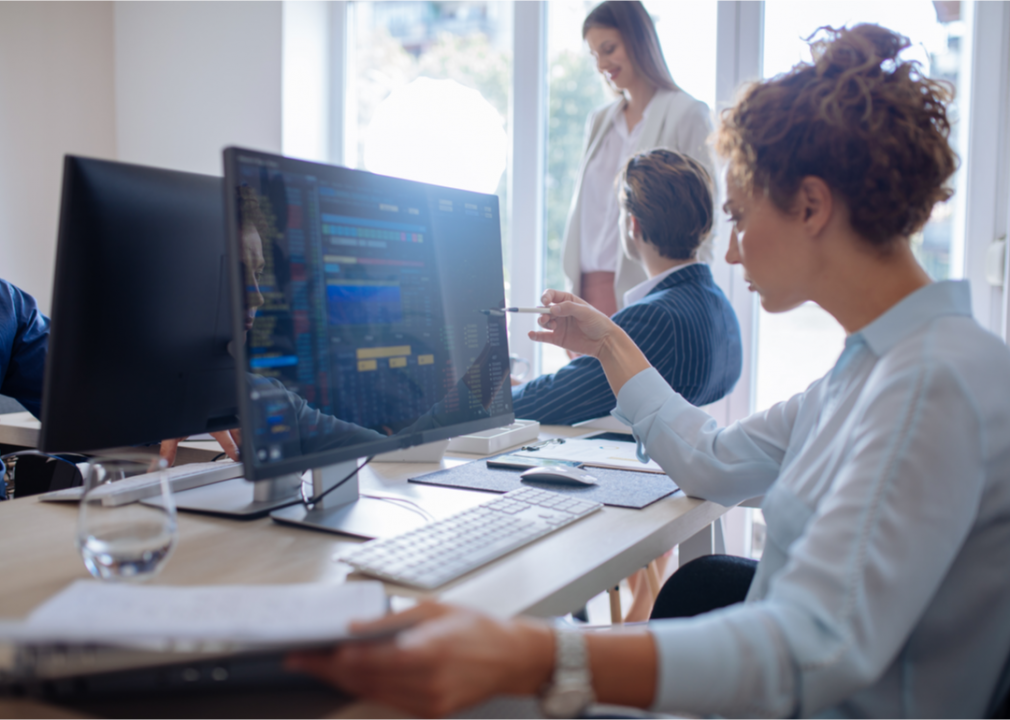 LStockStudio // Shutterstock
#49. Brokerage clerks
Lexington-Fayette, KY
– Annual mean salary: $47,880
– #91 highest pay among all metros
– Employment: 60
More News